09 Jan

Raising your baby and business – A survival guide

Are you a working mum looking for ways to tackle the new year without losing your sanity?  We spoke to Jodie Dean from Accountarts for her tips.

Your survival guide to successfully raising both your baby and your business.

When I was younger, I fantasized about the idea of having twins. Perhaps it was the matching dresses that got me, or the fact that they'd have a built in BFF for life, or that I'd only need to go through one life (read: body) altering pregnancy to have my complete family. What I didn't know then was that all working mothers already have twins- their baby and their business.

Both conceived from an act of abandon and creativity and both birthed with blood, sweat and tears. And just like a child, a business is a living organism, forever changing, needing different things at different times. And above all else, both require love and attention. Lots of it. Preferably undivided. No, having twins isn't easy, even if it does look cute in pictures.

But as any proud mother will tell you, I wouldn't have it any other way. Like most working parents, not only do I need to work to pay for my child, I need to work to fulfil the adult me. Having a career outside of my role as mother and partner, however satisfying they may be, makes me feel relevant and engaged. Looking after my incredible clients bookkeeping needs and making sure that they're on top of their financial game gives me endless satisfaction and I guess is another way I get to use my mind as well as my heart. It's another form of nurturing. And while I excel at looking after my clients and balancing their books to perfection, looking after my own work/life balance is a constant challenge. As a working parent there are a lot of things to keep you up at night, and not just a crying baby. It's one thing to "have it all", it's quite another to maintain it all- without losing something which for many women sadly is themselves.

So to ensure both your babies not only survive, but also thrive and that you do too, here are some tips that I live by. After all, you can't successfully look after either baby, if you're not looking after yourself.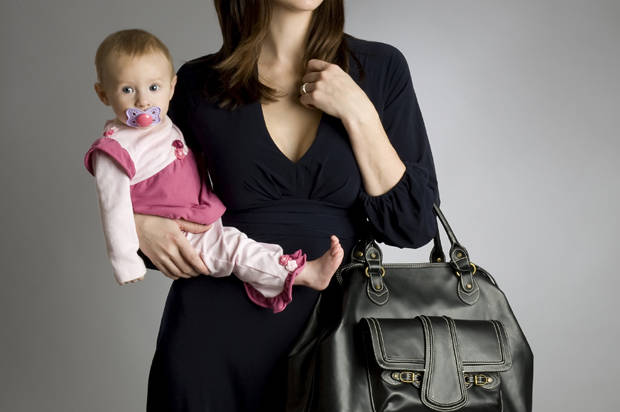 Create boundaries.
If you are working from home it is often difficult to separate home and work life. Allocate time slots to when you wear your business hat and your mummy hat. Structure your business day as if you were in the office. When it is family time leave your workspace and more importantly switch off your phone so you are 100% present!
Give up on finding the perfect work/life balance.
Sometimes thinking about how you are going to "do it all" can be so overwhelming it paralyses you and stops you moving forward with anything at all! Instead, change your definition of balance – there will be times where your business gets more attention than your baby and vice versa. Be comfortable with changing direction quickly and lose the guilt about having to have everything a hundred precent, a hundred precent of the time.
Be kind to yourself.
Go for a short stroll, keep a journal of your thoughts, take a bath with a facemask or just relax with your favourite magazine and a cup of tea. Creating simple rituals each day, even if it's just for 5 minutes will help you recharge and reconnect with yourself.
Find a supportive network.
Share your experiences with other working mothers who have spent time in the trenches just like you – it can often boost your spirits and provide inspiration for your business too!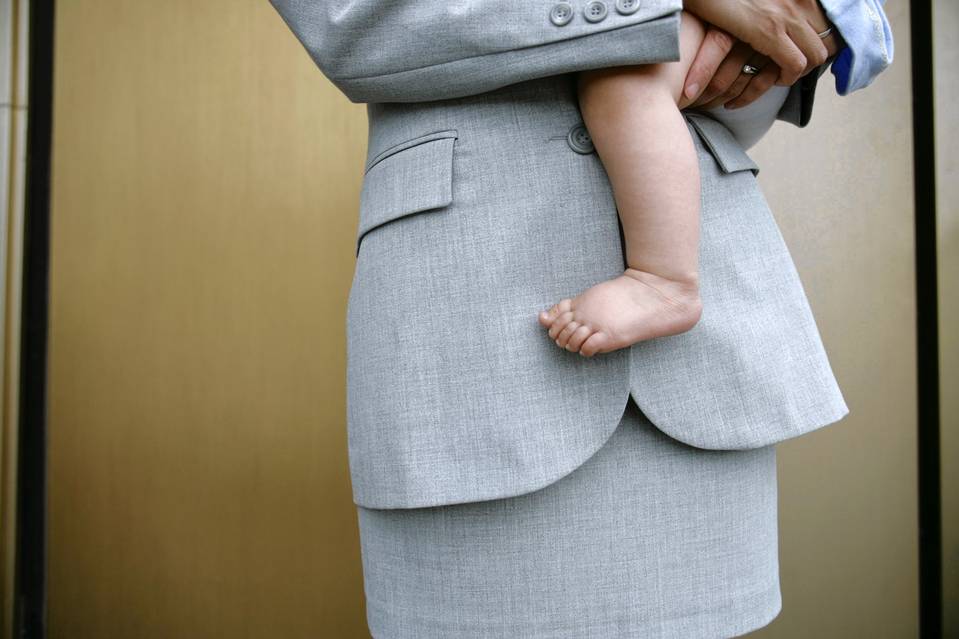 Delegate, delegate delegate!
If you've a sole trader and recently had a child, give yourself three months to see how you're managing your new parental responsibilities and adjust your workload as needed. Don't be afraid to ask for help, be it additional childcare or outsourcing some of your tasks. For example, if you dread invoicing and accounting, it might make financial sense to bring someone in to handle your books so you can focus more time and energy on new business calls. Take an honest look at your strengths and weaknesses and design your job accordingly.
Plan.
Make daily lists that focus on completing critical tasks, not simply time you plan to spend on work in general. Prioritize your time and always start with what's going to make the biggest impact. Consider starting an online calendar that other key people like your spouse can access. Be creative, flexible and realistic about the time you can commit to mothering your business and your baby and don't forget to enjoy watching both grow up.
Words by Jodie Dean
Image Credits from top:  American Vogue, Annie Leibovitz / Salon.com, FotoShoot via iStock/ Wall Street Journal, STELLA/FSTOP/CORBIS
read more